I'm at the Project Compass National Convening. It sounds important, sort of like the convening that took place for the first Continental Congress, back in 1774. There are librarians and library-type people from all 50 states. I met a bunch of them last night at the meet and greet that we had. Then, I went out with a colleague from Maine and had some awesome Ethiopian food about a block from our hotel (Sheraton National).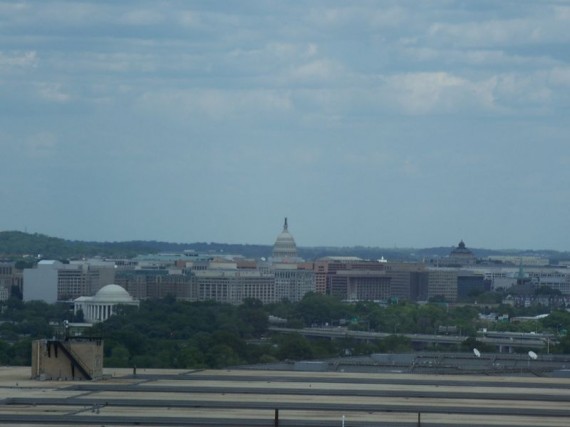 Looking out my window, which faces Washington, DC, I can see the lights of America's seat of power, and recognize the Capitol dome and the Washington Monument. It's killing me to be so close and know that I won't have time to sneak off and spend an afternoon seeing a few of the amazing sites.
We're here to do some work. The agenda's ambitious and it's obvious that we're going to talk about the role that libraries occupy in our nation's economic recovery. Anyone that works at a library, or partners with one, knows the increase in people seeking career services that have been flocking to libraries during this economic downturn.
My colleague (and friend) from Maine I mentioned earlier is Tammy Rabideau. She is the Business and Career Services Librarian at Waterville Public Library and is one of five Mainiacs that are here at the Convergence. Tammy knows libraries and is always happy to take a few minutes to regale you with the value that libraries provide their communities. She's right, and I agree with her 10 points that she's posted on Facebook about the resources that every library provides, whether they're located in a tiny rural community, a medium-size city (for Maine) like Waterville, or a larger urban library, like some of the ones you'd find in inner-city DC.
Here's just one of the 10:
1. Libraries sustain democracy.
Libraries provide access to information and multiple points of view so that people can make knowledgeable decisions on public policy throughout their lives. With their collections, programs, and professional expertise, librarians help their patrons identify accurate and authoritative data and use information resources wisely to stay informed. The public library is the only institution in American society whose purpose is to guard against the tyrannies of ignorance and conformity."
Today we're going to be talking about a host of topics, including 21st century skillls, which is right up my alley, and has been the major focus of my last six years of workforce development work I've been doing in Central/Western Maine.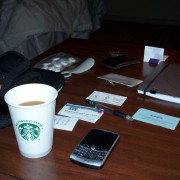 I've had my run, lifted some weights, brewed my hotel room courtesy cup of coffee and I think I'm ready for the day. I know I'm ready for some breakfast, but I'll have to wait another two hours for that.