Winter in the Northeast used to be a period of cold and snow that lasted from late November through most of March. Some of the snowiest winters were recorded during my youth, including the winter of 1971-72 (I turned 10 in January that year), the one that brought us 141.4 inches!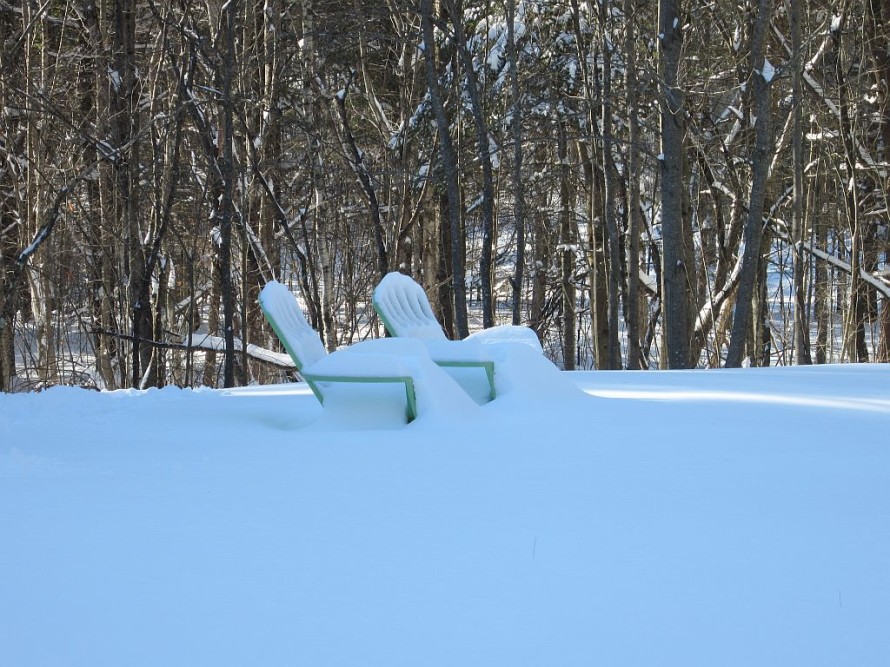 It's nostalgic to talk about "the winters we used to have." Using Portland as the baseline, the city on Casco Bay averages 71 inches of snow each year. There were several winters during my pre-teenage years when the average was well above that amount.
1966-67    106.2
1968-68    110.0
1970-71    141.4
The winter of 1971-72 was one for the record books. By Christmas 1971, there was already 39 inches of snow on the ground. January produced a bit of a lull with only 17.2 inches of new snow for the month. January was a bear when it came to cold, however. Sixteen of the 31 days that month were below zero. Eight days ranged between -5 and -26. Portland Harbor actually froze over!
Another 35.6 inches fell in February; March brought another 24.7, and then, on April 7th, with a little less than an inch of snow left on the ground and everyone's thoughts on spring, Mother Nature saw fit to dump another 8.7 inches on the city capping the snowiest Maine winter in modern history.
Most winters, snowfall amounts have generally stayed below 100 inches, with a notorious period of almost no snow during my final year of high school in 1979-80, and the following year; those two years clocked in with 27.5 and 38.8 inches respectively. The final winter of the 1980s, 1989-90 was also what is referred to as an "open winter," with that winter's snowfall measured at 30.9 inches, followed by another barren winter for snowfall, when a mere 32.4 inches fell.
Will the winter of 2013-14 follow in the tradition of Maine's snowiest winters? According to the Old Farmer's Almanac, "Sweaters and snow shovels should be unpacked early and kept close by throughout the season," so said Janice Stillman, editor of the Almanac, back in September.
My snow shovels and snow scoop are out and I've been in sweater mode since Thanksgiving. If December's cold and the recent snowfall is any indication, we're in for a rugged next couple of months.